Taylor Swift
photo courtesy of taylorswift.com
Whether you love her, hate her, or love to hate her, she's out there, and has cast an undeniable spell on the vast majority of this generation's females. And, I must say, try as I may to roll my eyes at her tricky love triangles, tabloid attention, and genuinely comical performances
think CMA fest 2009 "What Goes Around" hair spinning or opening for Rascal Flatts and beating on trash cans mid-song
I always,
always,
always
break down and buy her albums. Why?! You may be thinking. And as always, I will tell you: Listen closely....Taylor Swift's songs have a sick poetic way of connecting to my life.
I know. I know. I am slightly ashamed to say it, but I can't help it. Every single album just reeks of lyrics that are reminiscent of my life. Allow me to give you some examples:
Her song "Fifteen" is an incredibly adequate depiction of my own time as a fifteen year old, when I was "in love" with someone who sent me flowers on my sixteenth birthday accompanied by a card with the lyrics of her single "Our Song" which was, indeed, our song. And "The Way I Loved You" perfectly outlined the emotions of the relationship that followed.
"Fifteen" was also re-written by myself and some of my dearest friends when we were eighteen to reflect our lives and membership in Kappa Delta. It's lyrics are printed in one of my graduation gifts =)
"Love Story" is every female's dream fairytale. But for me, it also represents hours upon hours in the Phi Sig house at the University of Tennessee - where I pomped till my fingers were numb listening to fraternity boys and sorority girls alike sing this song at the top of their lungs day after day. It's where I watched Phillip Fulmer announce his decision to step down at the completion of the 2008 football season, and there was not a dry eye in the house. That same week, we saw Barack Obama give his first Presidential acceptance speech

....to choruses of choice words rather than "Love Story," I might add.

"Speak Now" was the literal soundtrack of my most special collegiate romance, if you will. Every song on that album brings back feelings of nostalgia, heartbreak, and the "you live and you learn" feeling of finally moving on...it's all there.
Her most recent album, Red, has a similar effect. Each song has a different way of

as Hillary and I like to say in almost-jest

"speaking to my soul." The song "22" is the theme song of my life right now, as a twenty-two year old who is "happy, free, confused, and lonely in the best way." Whenever Hillary and I get the chance to go out and grab dinner and drinks, we always call it "being 22," and this song captures that perfectly!
Like I said...love her, hate her, or love to hate her, she's out there and she has cast her spell, and like it or not....I've been affected...TSwift, you've done it again.
Until next time...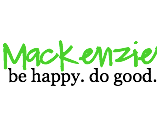 blog titile courtesy of Taylor Swift's "Holy Ground"