So little did I know, people are legitimately stalking my blog
which I appreciate
. It does help to have readers when you're a "writer" of sorts. I have heard the question, "When are you updating your blog!?" more than I've heard "So are you from Nationals?" this week. And trust me, that's impressive. So here we go - Bev, Mom, Sam Stonehocker, and everyone else out there - this one is for yall ;-)
Since I've blogged last, I've aged a year, been on four different planes, set foot in four states, and made too many memories to count! First, we'll cover my fabulous Golden Birthday =)
Unfortunately, Hillary was traveling the week of my big birthday, but she shares my huge love for and obsession with birthdays. So, being the incredible partner that she is, she left me a note to read each day that she was gone, and an extra birthday card to open as well =) I'll be honest, this was my first big-girl-real-world birthday when I was genuinely alone, and I woke up and just started
sobbing
. It was a pretty intense low point. I called my sees, and she made me feel tons better, so off to work I went. You,
of course
, saw
the birthday blog post
from Katie, which immediately made my day better, and of course I had plenty of presents to open! My momma had sent a big box of presents, and throughout the day, I would call her, and over the phone, I would open another present. I got everything I'd asked for,
running gear, perfume, bare minerals
and even a little suitcase charm for my Pandora bracelet, and a coffee cup with the Franklin skyline - just like my favorite one at home!
I also got two wonderful packages from Katie and Julia - monogrammed earrings from Katie, and a monogrammed scarf from Julia - they know me so well =) The members here at Sigma Sigma even gave me a gorgeous candle with Kappa Delta themed etchings in the glass! So many thoughtful gifts from people all over the country. That evening, Jenni - a graduate student here at ISU - took me out for dessert and girl time, which was just what the doctor ordered. Even so far away from the vast majority of my loved ones, I still felt so loved on my birthday!
Two short days later, my suitcases were packed, and it was off to Charlotte to visit our Alpha Omicron chapter at Queens University of Charlotte. After Hillary was 5 lbs overweight with her luggage, I went out and bought a scale to ensure that I was under the 50 lb limit, and I ended up coming in right at 43
on the dot
at the airport. Can I get a
WHOOP! WHOOP!
?
Yep...pictorial proof below.
ANYWHO...I cannot even describe to you how excited I was to be headed south again! Literally the minute we landed, I could hardly maintain my composure!
I may or may not have been bouncing up and down in my seat and clapping....probably not....but it's completely possible...
Welcome to Charlotte, NC, folks - another state to cross off
my list
!
Victoria and Holly - two sweethearts from Alpha Omicron - picked me up from the airport, and helped me navigate my massive amount of luggage through the large airport and straight to
you guessed it
CHICKFILA
!!! I emailed ahead of time asking for fresh fruit, Chickfila, and sushi
(all the things I'd been severely lacking in Iowa up until this point)
at some point in my visit, and these ladies delivered
in spades!
I had Chickfila and Sushi
twice
, and had a whole bowl filled with delicious fruit in my room to devour at my leisure. It was quite fabulous. I got to spend five days with the lovely ladies of Alpha Omicron preparing for Recruitment, and I also got an extra special treat of seeing my Daddy while I was there!! My Daddy works for a company based out of North Carolina, and was luckily there on business the week I was in Charlotte! He made the trip down and we got to have dinner and Daddy/Daughter time which was much needed and appreciated after a month on the road.
I also got to see my favorite PIKE consultant friend, Brandon, in Charlotte! Brandon and I met in Memphis during our separate consultant trainings, and we've been in touch ever since, so it was awesome to overlap in our travels. He went to Iowa State for undergrad
which is where I am now for KD in case you've been under a rock
and he now has UT in his travel region
which is where I went to undergrad in case you're new here
so it appears we did a little switch-a-roo! We headed over to an awesome little pub after all our meetings the last night we were in town, and had a great time catching up. It was the week of reunions, and I was not upset about it! =) Thanks again to Alpha Omicron for being so outstanding with my schedule, and for being so incredibly welcoming and accommodating! I have the pleasure of returning to Charlotte in October, and I can't wait to see all the lovely ladies of Alpha Omicron - as well as their new members!
From Charlotte, it was off to Memphis for a bit of training and some quality R&R with some of the other consultants. Except for four of our fabulous ladies, we were all in Memphis over Labor Day weekend, and it was an absolute BLAST! We hadn't been together since June, and we all had so many stories to share! Almost immediately upon arrival, a big group of us went out for pedicures, but with reports to catch up on, we were still working girls! I could barely stand the scrubbing on my feet
as per usual
and Sarah Forsyth captured this oh-so-attractive candid shot....
While in Memphis, the whole Kappa Delta Headquarters Staff made sure to catch a Memphis Redbirds Game! I happen to love baseball, so I was all for it! But by the 6th inning, we were all exhausted. I even fell asleep on the way home... oops....
The rest of the time in Memphis, we did some training, lots of shopping and relaxing, and
of course
hit the town.
On Labor Day, we even got to lay out at the pool! I couldn't have asked for a better weekend with the girls! I'll be headed back to KDHQ for the first week in October, and I am so excited to catch up with staff and see some of my LDC sisters again! =)
After Memphis, it was back to Ames, by way of Chicago, and Hillary and I have been working hard ever since! Our Recruitment Weekend is just days away, and it's so hard to believe that all this hard work is truly going to pay off, and oh-so-quickly!! Today, we celebrated International Women's Friendship Month
click here for more info
by tabling for Recruitment and passing out free Coldstone! It was an absolute hit, and we had a blast! Thanks to all who came out to support!
With our big Recruitment Weekend coming up fast, I probably won't be posting very soon, but I promise you'll get a full run-down after Bid Day!!! Until then...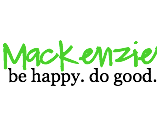 blog title courtesy of "Long Time Gone" by The Dixie Chicks