The past few days have been an absolute whirlwind! And the countdowns continue...
5 days
till I
fly to Oklahoma
7 days
till I
move to Iowa
I'm finally starting to pack up, and I've just packed up a big box of stuff to ship off to Hillary's so that I don't have to worry about fitting everything into
two suitcases
. Yep, believe it or not...I cannot fit everything I need for the move in my two suitcases! I'll keep you updated with all the fun experiences ahead, but first want to tell you all about my trip to Knoxville with
Erin
!
Erin and I headed up to Knoxville - my home away from home - to meet with the Alpha Epsilon chapter for a quick Recruitment check up! It was so good to see some old friends and hear about all the plans for AE's first year IN THE HOUSE!!!!! After a great lunch meeting at Copper Cellar
one of my favorites where, in case you were curious, I had an outstanding Crab Bisque and House Salad
we all headed over to the Sorority Village construction site for a Grand Tour! =) WARNING: Your jaw will drop at the beauty of this home...
Erin and I with our hats...and again with Rachel and Jessica!
This is the front of the house...the red poles will be columns in just a could days!!
This is the grand staircase in the main lobby which is just plain incredible!!
...apologies for my janky picture connecting, but I wanted yall to see the whole thing...
Here's one of the bedrooms! The closets are a great size (which every girl needs) and have mirrored doors!
And the back of the House! I bought a brick to have at the House, and I found it on the Back Porch!!! I love it so much!!!
It's always a good time when I visit Knoxville! Thanks to Will for coming out with Erin and I, to Katie, Eve, and Kathleen for letting us crash at the Yellow House, and to Rachel, Kelly, and Jessica for meeting with us and showing us the house!! Love you all! See you in October =)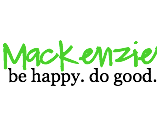 post title courtesy of the song "Tennessee" by The Wreckers