OK! While blogging all about my life and such, I've realized that unless you're a friend/family member, or a Kappa Delta, you probably have absolutely no idea what my upcoming year as a "Leadership Development Consultant" really entails. So, I thought I'd at least attempt to explain to you what I do...and announce what my focus will be in the next year!!
If you are, or ever have been, a Greek Consultant of any kind, you really learn to dread that go-to question - "What do you do?" It's a simple question that most people answer easily, and can instantly find some way to connect with their conversational counterpart. Greek Consultants, however, do not have this luxury. And most of you reading this are probably thinking, "Yeah...I have no idea what you do." My guess is, you probably think my job as a "
professional sorority girl
" looks something like this:
Well, my friend...at the risk of being rude....

NEWS FLASH!

That is not my life.

Thank you, Hollywood.

While my job is incredibly fun, and I will spend the majority of my time on college campuses, my job is actually serious! I will not be wearing corsets or bunny ears, but rather, like many of you, will spend most of my days in business attire. My job is very important to Kappa Delta's success as a National Non-Profit, and it's a lot of really hard work!
All that being said, the following conversation
which happens more often than not when I am asked "What do you do!?"
is enough to make me need to count to three, quickly pray for patience, and remember that I am a classy, respectable woman, not a WWE wrestler...
Person: So, what do you do?
Me: Oh, I'm in consulting.
Person: Oh really? For what company?
Me: I'm working for a non-profit women's organization based in Memphis.
Person: Cool...so what company?
Me
: Kappa Delta Sorority.
*flash 100 watt smile here*
Person: Oh....[insert awkward silence, inappropriate joke about not having a real job, or both here.]
While I do my very best to respectfully enlighten said "person" that my job is not a year of partying, but a year of developing leaders and continuing the success of an over-a-century-old company, it's difficult to explain what a Greek consultant does to someone who has absolutely no idea! I hope I do a decent job of explaining it to all of you! I'm not saying this to pat my own back, but Greek consultants do
a lot
. We specialize in public relations, marketing, recruitment, retention, event planning, cultivating leadership, and branch aka chapter management and development. That's a pretty wide span, my friends. And I seriously doubt that Greek organizations internationally would continue to hire consultants year after year if what we were doing didn't make an impact.
So
the bottom line is
, I work with our established, new, and upcoming chapters to continue chapter and national success by emphasizing values-based recruiting, leadership development, as well as positive internal and external PR...among many other things.
In a nut shell?
You should be
so jealous
of my job. Because it's incredible. And I cannot wait to start working with collegians all over the US!!
With some idea of what my job description is under your belt, I am so pleased to announce that in less than a month....
I will be moving to Ames, Iowa
with my LDC partner, Hillary,
to work with the
Sigma Sigma chapter of Kappa Delta Sorority
at Iowa State University!!
I look forward to establishing new traditions in the Sigma Sigma chapter while striving to continue the century-old legacy of Kappa Delta's mission to inspire women to greatness!
We are so excited to get to Ames and get integrated into the campus, meet the wonderful Kappa Delta women there, and recruit some more!! For more information about Sigma Sigma, check out our
website
and
Facebook
! Be sure to "like" us! =)
Though I will be in-residence at Sigma Sigma, I will still be traveling to other Kappa Delta chapters across our beautiful nation - starting with the Delta Pi chapter at MTSU this week, then the Alpha Omicron chapter at Queens University in Charlotte, NC in late August! So many exciting things right on the horizon!!! But I don't want to hog all the spotlight - within the next couple of days, I plan to introduce you to all of the other wonderful LDCs and what they will be up to throughout this year as well! Until next time...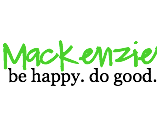 House Bunny and Legally Blonde photos courtesy of imdb.com