Okay! So we're just beginning our second week of training, and I apologize that I haven't been a more faithful blogger. The wireless internet here at Kappa Delta Headquarters (KDHQ) apparently just does not like having 14 LDCs trying to connect all day, everyday, so it has been difficult to sign in and post. Luckily, these women are so fabulous that internet in the evenings is hardly necessary – we've been entertaining ourselves in plenty of other ways…mostly just studying the back of our eyelids, aka passing out the minute we hit the bed. Also luckily, I have discovered that I can write everything I want in Word and just copy/paste, rather than trusting the internet to save my post and try again later
which is absolutely impossible.
Clearly, I'm so smart that months after starting this blog, I'm just now discovering this...not just a hat rack my friends….Anyway! I'll do my best to get everyone up to speed…and actually remember what has happened across the whirlwind of this past week! But before I get into that…I forgot come fun details!
First, because I'm the baker that I am, I made little goodie bags for all the LDCs and our boss, Leslie! I made Bakerella's "Cowgirl Cookies," but I used just green M&Ms so that they were "Kaydee Lady Cookies" instead!
When we arrived at Headquarters, the staff had everything decorated with green and white streamers and balloons! Plus each girl had a sign with their name on it and messages from the KDHQ staff, and we have this cute sign down by the offices and training room to enjoy!
(Megan is a consultant from last year who is on staff for the summer)
Also, my precious mother – Hi, Mom! – requested some pictures of the inside of KDHQ, because I've been raving about how gorgeous and wonderful it is, but haven't exhibited much proof for the outside eye. While the house is stunning no matter who you are, it is even more spectacular to Kappa Deltas because every single little inch screams "KD," from the nautilus wall paper in the office, to the green and white accents, to rose details, not a nook or cranny was overlooked! Below is our front entryway – check out the white rose chairs, white roses, and the artwork is by Georgia O'Keefe – a Kappa Delta alumna! And of course the grand staircase is nothing short of phenomenal, and is covered in green and white carpet =)
Another one of my favorite things in KDHQ is the map of all of our Kappa Delta chapters! There are flags pinned into the cities where KD chapters were chartered, so you can see where we've been across the country!
Also in Headquarters, there is a museum of important moments in Kappa Delta history and a showcase of notable alumnae! Instead of explaining everything, there are a lot of pictures below…check 'em out!
Top Row – Left to Right: Bonnie Dunbar, astronaut, wore her pin in space! The trunk of ritual supplies from the Alpha Chapter
Bottom Row – Notable Kappa Deltas - Left to Right: Patricia Miller, co-creator of Vera Bradley; Gen. Claudia Kennedy, the first and only female Lieutenant General in the US Army; Patricia Barnes, Founder of Sister Schubert's Homemade Rolls
Basically…we're kind of a big deal ;-) It's no coincidence that Kappa Delta's tag line is "making great things happen." Obviously, I knew that Kappa Delta makes great things happen, certainly in MY life, but being here at Headquarters and going through this intensive training makes it even more clear to me how many great things are happening all over the world because of Kappa Delta!
Keeping that in mind makes the long days of training, totally and completely worth it. There is a lot of important information to take in and remember, which can be pretty overwhelming at times, but I am so excited about the year ahead! Training has been lots of FUN too! The other day, we had a staff-wide "KD T-Shirt Day!" And we just so happened to think that throwing up some stunts would be a good time…
And while we don't have traditional weekends because we have training to focus on, we did spend all day Saturday with Karen, an alumna who works very closely with Headquarters and with my collegiate chapter! She spent the day talking with us about Recruitment, and then we got to go to her beautiful home and hang out by the pool for a couple hours! It was just the break we all needed to start the second week off refreshed and rejuvenated! She and her hubby grilled out for us, and even had some virgin daiquiris and margaritas! So cute!!
Don't I have the most gorgeous coworkers!? We just had the best time at the pool, you would have thought that we were never go to see sun again we were so excited to be there! We laid out, napped, and of course talked about Recruitment...kind of....
Today, we wrapped up business early with every intention of heading to a Memphis Redbirds Game to enjoy some minor league baseball and barbeque nachos! Unfortunately, right as we were taking our end-of-the-day quiz, a monsoon came through, and the game was cancelled. Wonderful Hillary, however, whipped up some homemade barbeque chicken nachos that were (I'm sure) just as delicious as the one's at the ballpark! Then we all gathered around the TV with some fresh baked chocolate chip cake I'd made and watched the drama unfold in this week's episode of The Bachelorette! And not gonna lie…I'm so glad Alejandro finally went home…I mean, I think I heard him speak three words since the season started….So far the group is divided between Team Jef, Team Sean, and Team Ari. May the best man win!!
For now, I'm off to bed! Goodnight yall! Until next time…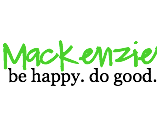 blog title courtesy of my wonderful mother, who said this to me when I was overwhelmed today:
"As they say, 'You eat an elephant one bite at a time.' Don't get too overwhelmed by the big picture. Look at the manageable pieces."
Thanks, Mommy! Love and miss you lots!!