TWO DAYS TILL
LDC TRAINING IN MEMPHIS!!!!!
and I'm already packed and ready to go!!
After reading many an article online, I felt that I was fully educated on the art of packing.
well, in all honesty, I'm quite the expert packer already - I am Betsy's daughter, after all!
And because reading manual after manual after manual can be slightly tiring,
I am by no means complaining! I am thoroughly excited about all that I am learning, but it is just a
ton
of information
I thought packing seemed like a fun and exciting break! So I literally emptied the entire contents of my closest onto my bed, tried on dozens of outfit combinations for Sees, and
with some textual assistance from Katie, Michelle, and Momma
I made my selections....
You may be asking,
how
, my dear, do you plan to fit allll of that into
one
suitcase?! Well folks, it has been done! In my brand new 31" Samsonite spinner, I fit:
6 t-shirts, 3 frat tanks, 1 sweatshirt, 4 pairs of norts
that's Nike Shorts for all of you non-collegians
1 pair of yoga pants, 5 camisoles, undergarments of all sorts, pajamas, 7 casual tops, 5 casual shorts, 1 casual skirt, 2 pairs of jeans, 1 letter shirt, 1 chapter shirt for the LDC T-shirt swap, 5 cardigans, 8 work tops, 4 work skirts, 3 work slacks, 4 belts, 3 pairs of flats, 1 pair of wedges, 1 pair of heels, my tennis shoes, and a pair of Toms.
BAM!
I also have a dress bag with 4 work-appropriate dresses and one sundress, and will be bringing a smaller tote bag to contain my toiletries, along with my big Longchamp tote for my necessary office supplies...
and there will be tons of extra room in my car for any souvenirs and things I collect while at Kappa Delta Headquarters, and I'm sure there will be many!!...
but for the most part, I'm all packed in just one suitcase!
can you tell that I'm convincing myself that I'm all packed in one suitcase?
Back to the packing...
With all the heavy items (aka shoes) toward the wheels, moving the suitcase is an absolute breeze, and it doesn't tip over! Notice all the shoes are wrapped in,
yes
, shower caps. This is a little tip I learned on Pinterest so that no matter how dirty your shoesies get, your clothes stay nice and clean! With the shoes all snug in the bottom, I easily stacked my work-appropriate clothes in one corner, my casual clothes in another, and my workout clothes on top of my shoes! The things on top of my clothes are legal pads, thank you notes, and my memories/sunshine thoughts books from Ashton and Katie (
which I never plan to travel without
). Luckily for me, I don't have a shoe or jewelry obsession to fill my suitcase, so no extra concerns there. Strictly just the clothes and some basic accessories for me!
For those of you who know me well, you know this is all code for "I am not a trendy fashion-forward person and I generally despise shopping."
It was honestly easy as pie to fit it all in - I didn't even have to expand it the extra inch! As the year continues, however, I'm sure I'll have more clothes and a more varied itinerary, so things will get tougher and my carry-on will become a necessity, not a bonus. For now, though, I'm reveling in my "one-suitcase" dream and waiting for the next two days to fly by, filled with Starbucks and Mani-Pedi dates with Erin
one of my LDC sisters who, THANK GOD, lives in Nashville and has been saving me from a life of boredom this past week
and time with the family and some special friends! Just 72 hours from now, I'll be with my 13 fellow LDC in Kappa Delta Headquarters! Memphis here I come!!!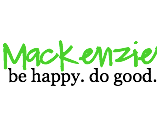 blog title courtesy of Miranda Lambert's New Strings