Leadership Development Consultants
Left to Right: Georgia, Maddy, Me, Kelsey, Bri, Whittney, Erin, Kim, Sarah B., Rachel, Hillary, Tori, Shelby, and Sarah F.
This one is my favorite!! P.S. to all you KDs out there, all t-shirts pictured are available from the Kappa Delta Boutique
these pictures are
gorgeous...
just ignore how dumb I look in 80% of them....it was really bright out...
We'll see you on the road!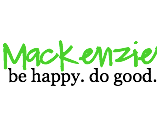 all photos courtesy of Kristen Archer
Information Technology Manager
Kappa Delta Sorority National Headquarters