I had the absolute pleasure of making a quick trip up to Knoxville and I couldn't have been happier! It is still crazy to think that I won't be returning there in August. Honestly, who decided graduating from college was a good idea..."Not I," said the bear.
For those of you who don't know me, this out-of-context-and-slightly-altered quote from the old tale "The Little Red Hen" is my go-to for calling "Not it."
I pulled up to the Yellow House and it truly felt like coming home. I just got the same pleasant smile on my face as I did back in the olden days...
yep. olden.
I ran inside and immediately got busy catching up with Katie and Eve. You know...boys, lip gloss, unicorns, rainbows...the usual.
This is a complete joke and a nod to the CCC Senior High of the Josh Floyd era...if any of you are reading: Hoon-Dogger Man!
Then we headed out for a standard trip to Soccer Taco for mexican and margaritas! Katie and I cannot be together for any extended period of time without a solid margarita...it's kind of our thing. After a great meal and wonderful conversation, we all headed back to the Yellow House for some relaxation and Mario Kart on the Nintendo 64...no biggy.
Later that night, Jorden and Will came over to grill out and we all ended up watching the Miss Tennessee pageant which was riddled with many hilarious digs at the terrible 1980's production quality, as well as much discussion of the broadcasted "talents," evening dresses, and swimsuits. Congrats to Miss Chattanooga for taking home the title! After that, we all headed out for a night on the town, hitting our usual college joints, OCI and Tin Roof.
The band at Tin Roof was incredible! Such fun classic rock and 90s hits for all to enjoy, as well as one quality round of ROCKY TOP! Katie literally turned to Will and said, "I think I see a glisten of a tear in Mackenzie's eyes." And you know what....I cannot confirm or deny that statement....all I will say is that "Rocky Top will
always
be
home sweet home
to me."
The next morning, Katie, Eve, and I headed to Tomato Head for a delicious brunch before we met up with Christina and headed out to "
River Rage
!" Last summer while living in Knoxville and receiving daily LivingSocial and Groupon deals,
which have since ceased to due the incredible annoyance add to my inbox
we discovered the opportunity to tube down the Little River in Townsend - about 30 minutes outside of Knoxville. For those of you who don't know, the point of "River Raging" is to sit your happy patookus
aka butt, bottom, behind, booty, backside...whatever you prefer
in an inner-tube and leisurely float down the river while enjoying the occasional "rapid" aka fast swirl in the water that continues the inertia of floating down the river.
I have no idea if I used "inertia" correctly in that sentence, but it sounded good and you get the picture.
We thought this sounded like a lovely summer activity, so a group of us tried it out.
The first time we went, the water level was really low, so there was less relaxing and more physical exertion than we'd originally anticipated as we had to trudge through the majority of the "river"

aka slip and fall on all the slippery rocks that protruded from the three-inch deep river

in order to enjoy the occasional rapid.
This time, however, the water level was
perfect.
It was just the right amount of rapids, accompanied by just the right amount of relaxation, and we all said that we "made a profit" because we got more than our money's worth of entertainment. To give you a tiny bit of insight into the abundance of laughs we experienced, I'll paint you a picture of our hour-and-a-half ride down the river.
While I feel it needless to say, I must tell you that the people watching alone was worth my $9 plus tax. If that weren't enough, our group was just plain funny! We sang Disney tunes, we quoted Bridesmaids, and we got an intense AB workout just by laughing. On top of all of this, in the midst of one slightly-mightier rapid, I was tossed from my tube after getting stuck on a rock...yet...I was still holding onto Christina's tube and was thus being dragged through the rockiest part of the water...tubeless. All the while, almost being floated over by one happy exceptionally "romantic"

read: PDA happy

couple. I finally caught myself...on a sharp rock...and was able to retrieve my tube

while surrendering my dignity

and continue down the river

patookus first, which was apparently hilarious

with only minor bruises and scrapes. We finally reached a flat and calm part of the river where I was able to re-situate myself to a chorus of giggles from my oh-so-supportive friends and we continued on. Not even two minutes down the river, we saw a rock protruding from the river that look almost identical to "Pride Rock" from the Lion King, so in the spirit of Disney, I began to sing

very loudly and like off-key
Yes...that "UGH!" would be my patookus ramming straight into yet another rock. Of course, Katie found this absolutely hysterical and continued to quote this experience over and over all the way down the river. Like I said...we made a profit on this trip. The laughs, memories, and even scrapes and bruises were worth way more than $9 plus tax.
After a long day on the river, we all took a lovely power nap and then headed to Copper Cellar for Burger Night before I had to head back home to Nashville. Luckily, it won't be too long before I make another trip up! I'll be back in Knoxville for the 4th of July, which I'm so excited about because I thought this might be my last time in K-town before I really really started my big girl job. But it was such a good trip and I'm so glad I was able to make it happen! Thanks to Katie and Eve for being such lovely hostesses, to Will and Jorden for dinner and a fun night out, to Christina for joining us on our River Rage adventure - I hope your test went well, and to everyone else I got to see out and about! So good to be back and see you all! =)
OH! By the way....Fun Fact: I have a minor
read: all consuming
obsession with finding the cheapest gas possible, and I had GREAT luck this weekend on the way to Knoxville, in Katie's car at the river, and on the way home! I thought I had gotten a
steal
when I paid $3.09 on the way to Knoxville, but on the way back from the river and on the way home from Knoxville, the real steals came in under $3/gallon!!
WHOOP! WHOOP! Love it! =) haha! Anywho...thanks for reading! Until next time...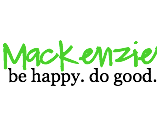 blog title courtesy of
Chantal Kreviazuk's song "Feels Like Home"
which you may have heard in the Kate Hudson film "How to Lose a Guy in Ten Days"
....in the steamy shower scene....I don't know why I added that but whatever....