I very much enjoyed blogging about the "Things I'm Loving Now" last month, so I thought I'd make it a thing! You know, like Oprah's Favorite Things....except monthly not yearly....and without all the free gifts....sorry folks. But a little positivity and some shameless plugs for the things I love seems quite a lovely plan to me! So here's this month's edition:
1. Jimmy John's
I mean look at that sandwich and tell me your taste buds are not just going crazy with delicious anticipation. YUMMO, my friends, YUMMO! Their fresh-baked bread is unsurpassable by any other wannabe sub shop. Everything just tastes so fresh and scrumptious and you simply must try it! My favorites are the Club Lulu, Beach Club, or the Totally Tuna - all with extra lettuce and cucumbers, e-z tomato, and avocado spread. And the best part!? You can order online AND they deliver. Seriously...why are you still reading? You should be ordering!
AHHHHH!!!!!!! "Loving it" is a
drastic
understatement.
so would be calling me a "nerd" but this is the life I lead
My wonderful cousins Michelle and Lindsey, along with Aunt Ruth, got me this
amazing
Erin Condren Kappa Delta-themed life planner
which they must have known I had been coveting my reading this post
and matching notepads for graduation!! I was so excited, I instagramed and tweeted pictures, and the Erin Condren Twitter tweeted back to tell me they posted it on their "From Our Fab Fans" board on Pinterest!!
why yes, I do feel like a celebrity, thank you so much for asking.
I mean...just LOOK at the inside - this a Type-A personality's DREAM:
It has been just absolutely invaluable and I've only had it a week! I cannot even imagine how helpful it is going to be while I'm traveling this year! Thanks again, Michelle, Linds, and Aunt Ruth! I love it so much!! If you're interested in an Erin Condren planner (or any of her other incredible products) check out her website by scrolling over her name at the top of this post - it's a link...because I'm clever
aka OCD
like that! ;-)
3. SMASH

If you like musicals, you will adore this show. I watched the first episode way back when it premiered, but with the hustle and bustle of school ending and graduation, I kind of forgot about it! But while bored out of my gourd here at home without a job, I rediscovered it while browsing my On Demand options, and I watched the entire first season in two days. It is phenomenal! For those of you thinking, "Oh, great. Another Glee-esque show," I urge you to reserve judgement. Though there are many moments where characters burst into spontaneous song, this series' plot line is much more evolved than Glee. First, it follows adult lives and includes real-life drama of New York hopefuls and their rise to the top. Second, just watch it, dangit! It's good! Here's just a little sneak peek into the incredible vocals of Katherine McPhee who plays Karen Cartwright - a actress hopeful in New York working her way toward conquering the Broadway stage. Here she is singing a beautiful song from the perspective of Marilynn Monroe.
4. Cooking at Home
I love cooking in general 99.9% of the time, but cooking at home is the BEST because our kitchen is fully stocked with anything I could possibly need, and Mommy and Daddy pay for the groceries! =) Since Lauren was leaving Sunday evening for the lake with some friends for Memorial Day, we decided to do a big Sunday lunch for our holiday feast! I have been craving steak and potatoes
when am I not craving steak and potatoes is the real question here
so I decided we should do steak kabobs with grilled veggies and pineapple along with some twice-baked potatoes, and of course a juicy summer watermelon. Note that Mommy advised that I add: when making kabobs, if using wooden skewers, it is important to soak them ahead of time so that they don't burst into flames. Some of you out there my lack this bit of sense - wood + open flame = fire. Not a good combo. Even when soaked, they will burn, but they won't disintegrate, which is preferable. Here are some pictures of our tasty feast!
5. Live It, Love It, Earn It
Now, because I'm a college graduate - aka "big girl" - and will soon be making a real, big-girl salary
emphasis on big girl NOT big salary
I thought it would be wise to read up on gaining "Financial Freedom." I am an
incredibly lucky lady
in the way that my parents paid for my car and college education
Yes, I am spoiled, rotten to the core it is true, but pride myself on not being a spoiled BRAT
so I am debt-free going into the "real world." I try as often as possible to keep that in mind and thank them for it whenever I can, and I feel that being aware of how money works, and how to save/spend/invest it properly is a way to thank my parents for this gift (as opposed to spending it frivolously). I picked up Marianna Olsewski's
Live It, Love It, Earn It,
and I have been enjoying it tremendously! I am learning so much not only about establishing basic saving habits, but IRAs, 401Ks, how best to budget, and more! I'm not quite finished yet, but it really has been informative and enjoyable! I also picked up
Shoo, Jimmy Choo!
by Catey Hill and I'm looking forward to reading that as well!
6.
DAYS TILL LDC TRAINING!!!
THAT'S IT!! ONLY 6 DAYS!!! I cannot believe it! I'm getting so excited about reuniting with my LDC sisters (and meeting some for the first time!) in Memphis on Sunday! I will be driving there with Erin - a fellow LDC who also calls
gorgeous
Middle Tennessee her home - and will then be living in Kappa Delta National Headquarters for two and a half weeks! Yes, that's right ladies and gents, I will be living IN Headquarters! I can't wait!! Meanwhile, we've been given lots of "homework" to do, and I've been trying my best to overcome my excitement and crack down on my assignments
it has not been going well.
I've also been doing some shopping!! My boss, Leslie, advised that we wait until after training to do a major shopping spree, but a new business wardrobe was my graduation gift from my family, so I've been picking up some wonderful pieces here and there.
From Left to Right:
1. All my homework spread across my booth during my "Panera Lockdown"
aka self-imposed crunch time specifically for conquering the reading of manuals and planning of KD presentations
2. The most perfect green dress for any Kappa Delta woman - particularly an LDC!
just found out Erin bought the same one - great KD minds think alike it seems!
3. My Luggage!
I got it at Costco of all places, and on sale! It's a Samsonite 2-piece set
super lightweight with spinner wheels, as per prior consultants' recommendations
with an awesome warranty and it cost just over $100! Thanks, Costco! I'm taking both pieces to
Sew What?
tomorrow to be monogrammed! eek!! =)
4. My newest purchase - wedges that I copy-catted from Michella because they are just plain fabulous! Thanks for letting me copy you, sweet cousin!
More Shopping to Come!
7. Downton Abbey
Thanks to Katie and my mother, I am completely and utterly
hooked
on the wonderful turn-of-the-century soap opera that is PBS Masterpiece Classic, Downton Abbey. I knew I would love it because I love everything from this time period (the first episode begins the morning after the Titanic sinks), but it took me forever to give in and actually watch it! Now I only have ONE episode left in the second season and I cannot wait to see what happens! I would be done by now, but my precious mother will not let me watch episodes without her, and she goes to bed at like 9:30 every night, so I have a very limited window of viewing time. Last night, however, I was able to sucker her into staying up "past her bedtime" to watch a fourth episode with me due to having today (Memorial Day) off! Just like SMASH, I would recommend this show to anyone! Even my wonderful - and
very manly
- father loves Downton! There is something for everyone - war, love, drama, humor. For any Harry Potter fans out there - the same actress who played Professor McGonagall plays Lady Grantham and is an absolute hoot! I must warn you however, like many films/TV shows of this genre, you have to actually pay attention when you're watching or you will miss some seemingly subtle things that turn into huge plot-altering moments. You should check it out!
That's all for now, except to say:
Please thank a soldier today! Remember that even though you
probably
have today off, our troops across the world are still tirelessly fighting for the rights and privileges you enjoy as an American! Be sure to show your appreciation to those who have served, are serving, and especially those who have paid the ultimate price for our freedoms! Please remember to say a prayer for our troops and their families today!
And after that...let me know what things YOU are loving now! Comment below to let me know! And until next time...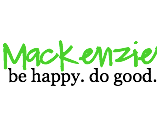 pictured in the above photo are my two brothers - Kevin (Left - Air Force ABM) and Justin (Right - Army Medevac Pilot - currently stationed in S. Korea)