This weekend was SO MUCH FUN! I worked toward my goal of visiting all 50 States during my 1001 days by heading to Atlanta, GA for a Girls' Trip! It was my Aunt Ruth's 60th Birthday last Sunday (Mother's Day) and we drove down to Buckhead to surprise her and help her celebrate this big milestone birthday! My cousins Michelle and Lindsey gave her a trip to the Ritz Carlton in Buckhead, as well as a massage at the hotel, as her birthday gift, but she had
no idea
that me and the ladies would be showing up as an extra surprise! So after Sees got done nannying on Friday afternoon, we packed up the Cadi-trap
aka my mom's hand-me-down Cadillac that is a HUGE piece of CRAP
and hit the road for Hotlanta!
The Beautiful Mountainy Drive on 75-S
Georgia On My Mind!
The whole drive we were texting Michelle and Lindsey trying to figure out the best way to surprise Aunt Ruth based on when we would arrive in ATL. We have been so careful for over a month of keeping our lips sealed about this surprise, and we certainly didn't want to ruin it the day of, so we were doing our best to be extra stealthy! About half an hour outside of Atlanta, we got the text that the ladies (and Baby Ethan!) were at Perimeter Mall, so we decided to rendezvous there! Once we got to the mall, we made a mad dash to Gap where the Singer/Thomas/Grant clan was hanging out. We spotted them from down the hall and waved like a bunch of freaks, but Aunt Ruth just completely ignored our advances until we were basically right in front of her! The picture below was a candid that Michelle snapped once we jumped on Aunt Ruth! Such a precious moment! It was so fun to surprise her!
The weekend events were totally relaxing, which was totally fine by us! After doing some shopping at Perimeter, we headed to Chuy's for some Mexican dinner and margaritas
which I loved since Mex and Margs are my absolute fave!
then it was off to the Ritz for "In Room Dining" dessert! Now, this obviously goes without saying, but the Ritz is nothing short of luxurious. It was such a pampering experience just to stay there!
The Chandeliers a la Ritz
The "Sunset" Display of Roses in the Lobby
With "Ritzy" dessert
if you will
in our tummies, we hit the hay
and by "hay" I mean the most comfortable fluffy hotel bed I have ever had the pleasure of sleeping on
and agreed to enjoy sleeping in the next morning. We all woke up on our own (except sleepy Sees), got pulled together, and me and Michelle grabbed some delicious Panera bagels for everyone before we headed to the AMAZING Georgia Aquarium! Below are some pictures from all the exhibits at the aquarium, and despite my love for my iPhone 4S's camera, these pictures cannot do the
wonder of the fishies
much justice!
I was just so fascinated by the variety and beauty of all the fish in one place, and the fact that this was just a teeny tiny sampling of all the fish in the sea - literally! I was awestruck by all of it and just couldn't help but feel so small. Isn't God's creation outstanding!! All this to say, if you have never been to the Georgia Aquarium, it is certainly worth a visit!!
After the aquarium, we did a bit more shopping, then headed to dinner at Davio's, a fancy-shmancy Italian restaurant within walking distance of our hotel. I had the most delicious meal of a wedge salad and Lobster Risotto with chopped asparagus and an extraordinary glass
which turned into me and mom sharing half a bottle due to our waiter's incompetence
of Talbott's
yes, just like the clothing store
chardonnay! It was just so lovely - we sat on the outdoor patio enjoying the beautiful weather and each other! Then we all headed back to the hotel where we surprised Aunt Ruth with Gigi's Cupcakes and a champagne toast!
Then it was off to bed again! And after another Panera Breakfast the next morning, we said our goodbyes and parted ways. AH! It was such an incredible weekend!! We just had the greatest time catching up and enjoying our Girls' Weekend! I absolutely just love all of these women and it was such a pleasure to spend a couple days with all of them! =) Michelle, Lindsey, Sees, Momma, and Aunt Ruth - Thanks so much for a great weekend! I love you all and can't wait to see you all again in July for our Michigan trip!! Everyone else - Thanks for reading!! Until next time...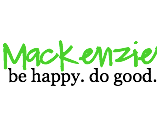 Thanks to Michelle for letting me high jack some of her Instagram pictures from the weekend!
Blog title is an inside joke among us ladies...I couldn't explain it to you even if I tried, Tess.