Today is another one of those days when I just cannot believe that I am a 21 year old, almost-college-graduate, less than two months away from beginning my dream job. Tonight, I am headed home to the beautiful Franklin, TN with my first load of boxes, moving out of my precious yellow house here in Knoxville. I will be taking my last load out of my college home in just thirty-five days, and all this packing creates so much undeniable, and unavoidable nostalgia. It feels like just yesterday, Ashton and I were climbing up six flights of stairs over and over with massive arm-fulls of all the stuff we could think to cram into our teeny tiny dorm room...
I mean...look at that haircut...I was just a mere child! And to think, when that picture was taken, I hadn't even begun Panhellenic Recruitment - the week that would change my life
FOREVER!
Shout out to
Michelle Thomas
, my wonderful cousin, who first instilled in me a desire to "Go Greek!" I honestly would not be the person I am today, with the resume I have today, without my involvement in the Greek community, and specifically in
Kappa Delta Sorority
! Here's a picture from my very first bid day - my first tiny glimpse into the amazingness of KD. Little did I know, on that bright and early Sunday morning, that four years down the line I would be a confident woman, involved chapter member and student leader on campus, a self-proclaimed ritual geek, and about to begin a full year of actually WORKING for Kappa Delta Sorority, travelling to chapters all over the country to share my love for KD and potentially colonizing a new chapter! It is outstanding the way that God works in your life, placing specific people in the right place, at the right time, planting seeds that will blossom into incredible opportunities!
I'll end the nostalgia for now, I am supposedly listening in class after all...I'd hate to burst into tears in the middle of a class discussion of Frankenstein. *Deep Breath* Only 6 hours till I hit I-40 for Franklin, 35 days till Graduation, and 59 days till my LDC Training begins! I can't wait! In the meantime...thanks for reading!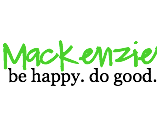 post title courtesy of Eric Church's Springsteen....aka my current most favorite song.