And the countdown continues...
4
days until
Spring Break in Key West!
58
days until
Graduation!
81
days until
KD LDC Training!
With one paper and one midterm down, and three more midterms to go, I am
so ready
to hit the beaches, throw my cap, and be walking in Memphis Lonestar-style ASAP
[yes, I'm aware of my obsession with country music references. #sorryimnotsorry]
.
Last week,
Lindsey Houchin
, a current Kappa Delta Consultant, visited my chapter -
Alpha Epsilon
- and I had the wonderful opportunity of getting to know her and picking her brain about the consultant lifestyle. I'm sure she thought I was an absolute crazy person as I feverishly wrote down every syllable she uttered, but I was so incredibly thankful for her words of wisdom! She also passed along some links to some ADPi consultant blogs which could give even more insight into being a professional sorority girl/road warrior/frequent flyer. My favorite is
Miss Magnolia
- a precious, southern girl with the wits and writing style of
The Pioneer Woman
and the enthusiasm of Elle Woods - a blogging style I could only dream to accomplish. And of course, I have already emailed her asking for advice as well
...gosh I'm so annoying!
Luckily, she was as sweet as pie and answered all my questions with the same southern charm that oozes from each of her entries - I couldn't be more star-struck with these ladies!!
With all these encounters with my consultant celebrities, I am
even more excited
if that is humanly possible
to start my dream job!! I have started my Travel Year Wish List
in all this spare time I have...oh wait, that's called procrastination
and I thought I'd share it with you...if you're out there...hello?!
echo....echo.....echo....cricket.
spinners are apparently MANDATORY in the consultant world, and Miss Magnolia personally recommended these babies
the customer reviews on amazon and overstock are not the most glowing, but i trust Miss Magnolia's year of experience over some stranger online
do i really need to give an explanation? it's a fabulous piece of technology. i want one.
this planner is to me what cocaine is to lindsey lohan...i mean really.
i cannot believe i have just now discovered this woman and her amazing gifts of wonderful plannerness
so incredibly out of my price range, but so ridiculously beautiful and professional and perfect. *sigh* a girl can dream
That's the list folks. Not incredibly extensive, but it is incredibly expensive. Feel free to donate to the cause ;-) Even without all these beautiful accessories, I know that my travel year is going to be absolutely extraordinary, and I cannot wait to see what God and Kappa Delta have in store for me!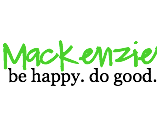 [title credit to Dixie Chick's-Wide Open Spaces]