Believe it or not, I'm have just returned home from my last - yes LAST - Spring Break of my Undergraduate career. Honestly, when did I grow up?! Katie (my wonderful, patient, caring roommate who is just so fabulous as to put up with me on a daily basis) and I went to Key West, Florida and it could not have been more wonderful. We layed on the beach, we snorkeled
aka Katie snorkeled and I barely escaped drowning,
and we ate massive amounts of carbs and took a page from Jimmy Buffet's book and enjoyed plenty of margaritas. It was such a fabulous time!
Here are some pictures from our trip! (there would be more, but I just cannot for the life of me figure out this thing....help me all you blogging experts!)
Key West Sunset from Mallory Square - we went almost every night!
SO BEAUTIFUL!
Waiting for the sun to set
Post-snorkel/drowning
Happy Hour at Kelly's
We saw dolphins from the snorkel boat!
Pre-Snorkel/Drowning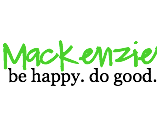 post title courtesy of Zac Brown Band